Lake Louise

Hotel Guide

The Lake Louise accommodation guide is the best place to find and research lodging in Lake Louise Alberta Canada. Here you will find information for all Lake Louise hotels & lodges, cabins & chalets, as well as the latest Lake Louise hotel deals and special offers and packages.
To help decide on the best location for your hotel in Lake Louise, we have included a comprehensive Lake Louise hotels map which shows all accommodations in Lake Louise.

Lake Louise is a fantastic year-round destination, and you can be sure to find the perfect place to stay at Lake Louise Hotels.org


Featured Hotels

in Lake Louise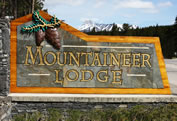 Mountaineer Lodge
Located in the village of Lake Louise, surrounded by forests and mountain views, this Lake Louise hotel is known for affordability and comfort. Accommodations include couples suites and multi-bedroom suites, and hotel amenities include a hot tub, steam room, and WiFi.
Visit Website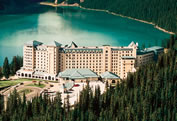 Fairmont Chateau Lake Louise
This luxury Lake Louise hotel enjoys an exclusive location overlooking Lake Louise itself with spectacular lake and mountain views. Guest rooms and suites are beautifully appointed and the hotel boasts an excellent selection of restaurants, heated pool and spa treatments.
Hotel Overview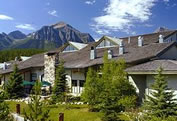 Lake Louise Inn
Located close to the village, the Lake Louise Inn is one of the more affordable hotels in Lake Louise offering a variety of accommodations including suites with kitchens. Amenities include 2 hotel restaurants, bar and swimming pool.
Hotel Overview
More Lake Louise Accommodations
Lake Louise

Hotels

Lake Louise Hotels with Pools
Whether you are the type of person who loves to get up early for a pre-breakfast swim, or wind down in the hot tub at the end of a day in the mountains, or you are travelling with kids who just love playing...

Stay in a Hotel On Lake Louise
When searching for Lake Louise hotels, visitors can get slightly confused because the name Lake Louise refers both to the famous turquoise lake itself, and to the village or hamlet of Lake Louise which...

Christmas at a Lake Louise Hotel
Lake Louise becomes a very special place during the winter months, when a blanket of pure white snow turns the whole area into a true winter wonderland. This fairytale atmosphere is most striking during...
More Hotels & Lodging
Local

Events

Ice Magic Festival
The Ice Magic Festival is an annual event taking place over 2 weekends (January 16-27 2019) at the Fairmont Chateau Lake Louise hotel, Deer Lodge, and Lake Louise ski area. The main competition of the...

Lake Louise Alpine Ski World Cup
Starting the last weekend in November 2018, the world's best alpine ski racers will compete in the Lake Louise Audi FIS Ski World Cup, Canada's only alpine skiing World Cup event, and the first...

Lake Louise Pond Hockey Classic
Now in its 8th year, the Lake Louise Pond Hockey Classic will take place February 22-26 2017, with two different tournaments. The "charity mid-week" tournament will take place on Thursday Feb...
More Events